A Creative Single Page 3600 Virtual ART gallery in the computer or in your mobile browser. This LIVEVAG plugin is available on Shopify, Bigcommerce eCommerce Platforms. With this plugin, customers can view their favorite artwork ( images ) or photo collections. And most importantly customers can virtually view the framed / unframed artworks/photographs on specific walls at ease with the right dimensions.
Are You Impressed With Us?
Connect your eCommerce stores by installing the following app.
ALL IMMERSIVE FRAMING EXPERIENCE
Customers virtually walk through in your Art / Photo Gallery
If you are an Artist / Photographer / Custom Framer, your customer will walk through the configured virtual art/photo gallery to see the amazing virtually viewing the framed photos/artworks at ease. Most importantly real dimensions of the artwork in a typical art gallery room.
Step #1 – Walk through the Gallery
From the Multiple types of Art Gallery templates one or more Walkthrough gallery is selected (And)
Use the zoom in / out – rotation options to best visualize the virtual Art Gallery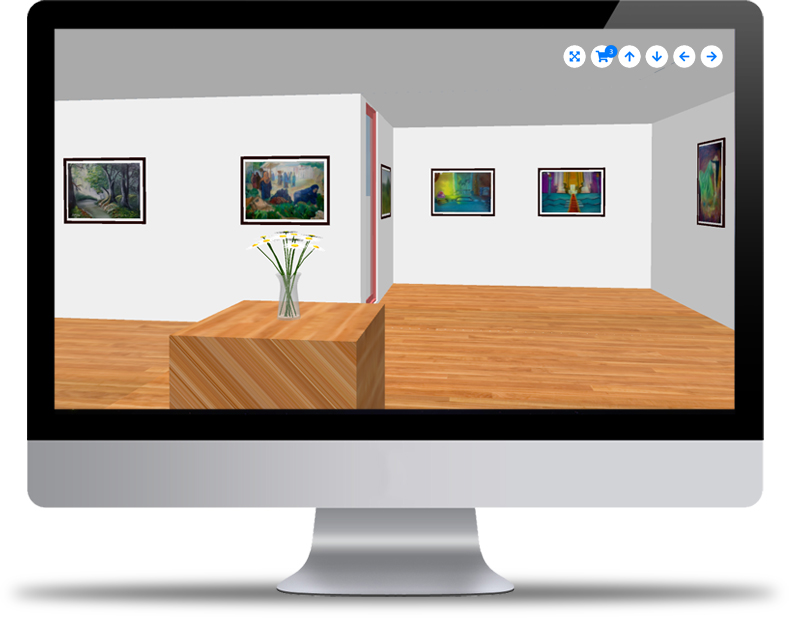 Step #2 – Learn about the artists / photographer or the art type / photo category
Artwork / Photo collections can be organized per wall by the artists/photographer
This helps your potential customers to learn more about them.
Art/photos can be arranged by different categories as depicted by Industry-standard Art Genres.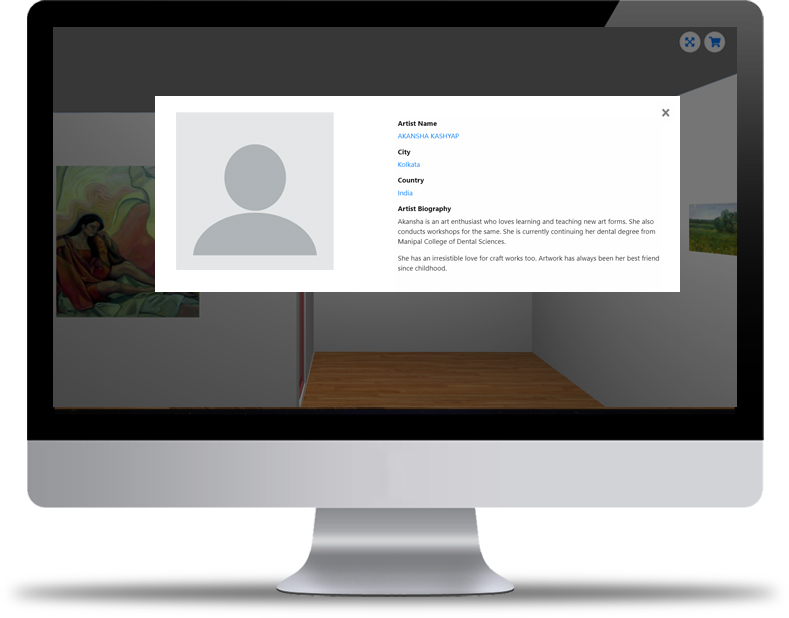 Step #3 – View details about the artwork and Add to Cart
One Page Shopping Experience by viewing the details before adding it to Shopping Cart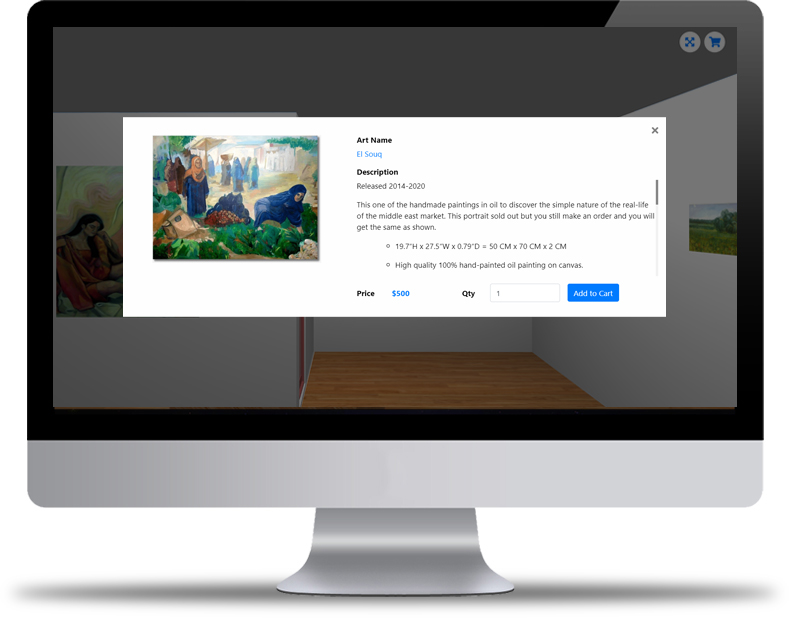 BENEFITS to END CUSTOMER
Customers virtually view their artwork/photo gallery in a typical art gallery
Because your end customers are experiencing the real-time amazing art/photo gallery experience they will be exactly able to visualize what they are going to get, it improves their satisfaction and feels empowered to do their home's interior design.
Peace of Mind
All the virtual framed / unframed / Artworks – photo option is verified in their ideal virtual art/photo gallery. And it provides peace of mind to your customer
Improves Customer Satisfaction
Because you deliver what was assembled/configured by the artists/photo gallery along with signature touch, the customer shopping experience improves, and hence the satisfaction improves.
ENABLEMENT after CONFIGURATION – OUR PROMISE
Ease of Configuration and enablement
When you decide to host a virtual art/photo collection gallery, please choose a template that resonates with your brand. And design the layout of how you want to place which group/category/type/artists style and so on ahead of the time.
Backend / App Admin Configuration
The key to enabling the pleasing art/photo gallery is possible only when you have the artwork/photos without any background effect.
If you use our LIVE CRU (LIVE Crop and Upload) app, your artists/photographer's will crop and help you with the right images.
Frontend / End Customer Visualization Enablement
We at LIVEARf enable the art gallery template that resonates with your brand. We have enabled the LIVEAEf module for the following Shopify Themes – [Simple, Boundless, Venture, Debut, Supply, Narrative, Brooklyn, Minimal, Express] and Bigcommerce Themes – [Classic Next Light, Chiara].
If your eCommerce platform theme is outside of these then also we can customize them quickly and deliver them to you.
After validation, you can apply the theme to your store.
Once you checked those pages you can make them visible for the public customers.
Billing Enablement
Only all the configurations – Admin, Customer Site Gallery Page views are working fine, you can enable the Billing.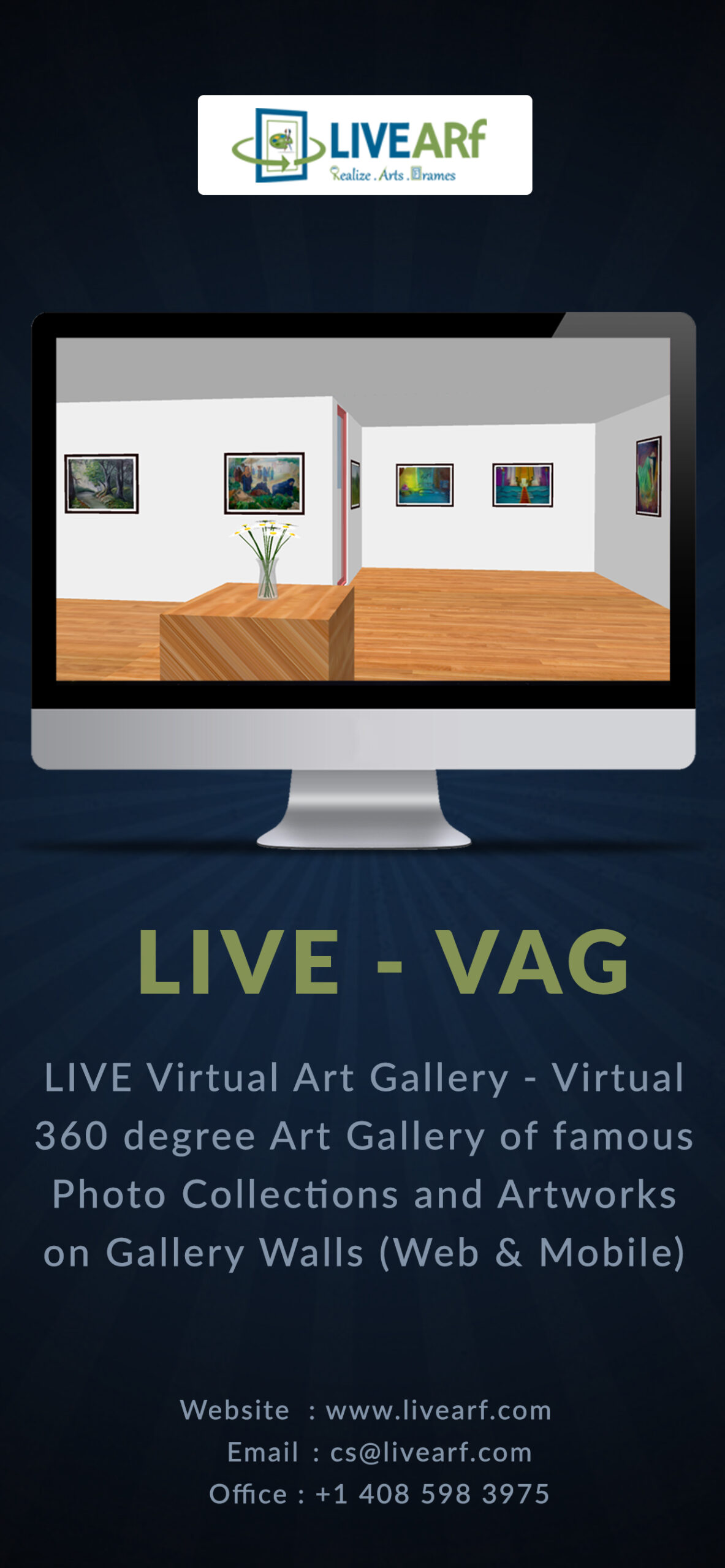 PLAN(s) AND PRICING
LIVE VAG: LIVE Virtual Art Gallery – Virtual 3600 Art Gallery of famous Photo Collections and Artworks on Gallery Walls
SaaS Price USD Per Month
LITE
Web Browser Module

Virtual 3600 Art & Photo Gallery walk-through experience
One Virtual Gallery Room to showcase up to 5 Artists/photographer's or 5 Category Artwork
Each wall can be per artists/photographer or per category
Add Artwork to Cart & Order at ease
BASIC
Web Browser Module

All LITE Features
One Virtual Gallery Room to Select from 5 Virtual Galleries
Multiple Walls per virtual room
Multiple artworks per wall
ADVANCE
Web Browser Module

All BASIC Features
Two Virtual Gallery Room to Select from unlimited Virtual Galleries
LIVEVAG - FAQ - FREQUENTLY ASKED QUESTIONS
What if I don't have LIVE - CRU ( Crop and Upload ) Module, how do I crop images for LIVE - VAG?
If you are conducting a multi-artist art gallery, we strongly recommend having LIVE CRU modules reallocates work back to artists to crop and upload.
In the meantime, you can do the cropping using any standard cropping tool.
We will work on incorporating this also a feature with a web-based cropping tool option.
LIVEAR, What do you suggest about having so many artworks/photo collections?
Please keep the best fitting art gallery/photo collection options only for few rooms. You can replace the sold out artworks/photos at regular intervals
You can choose different templates by upgrading to our various pricing plans. That will entice the current art enthusiasts to revisit for surprises