How to install LIVEARf app on Bigcommerce Platform
1. Install the LIVEARf app in the Bigcommerce app store, Click the install button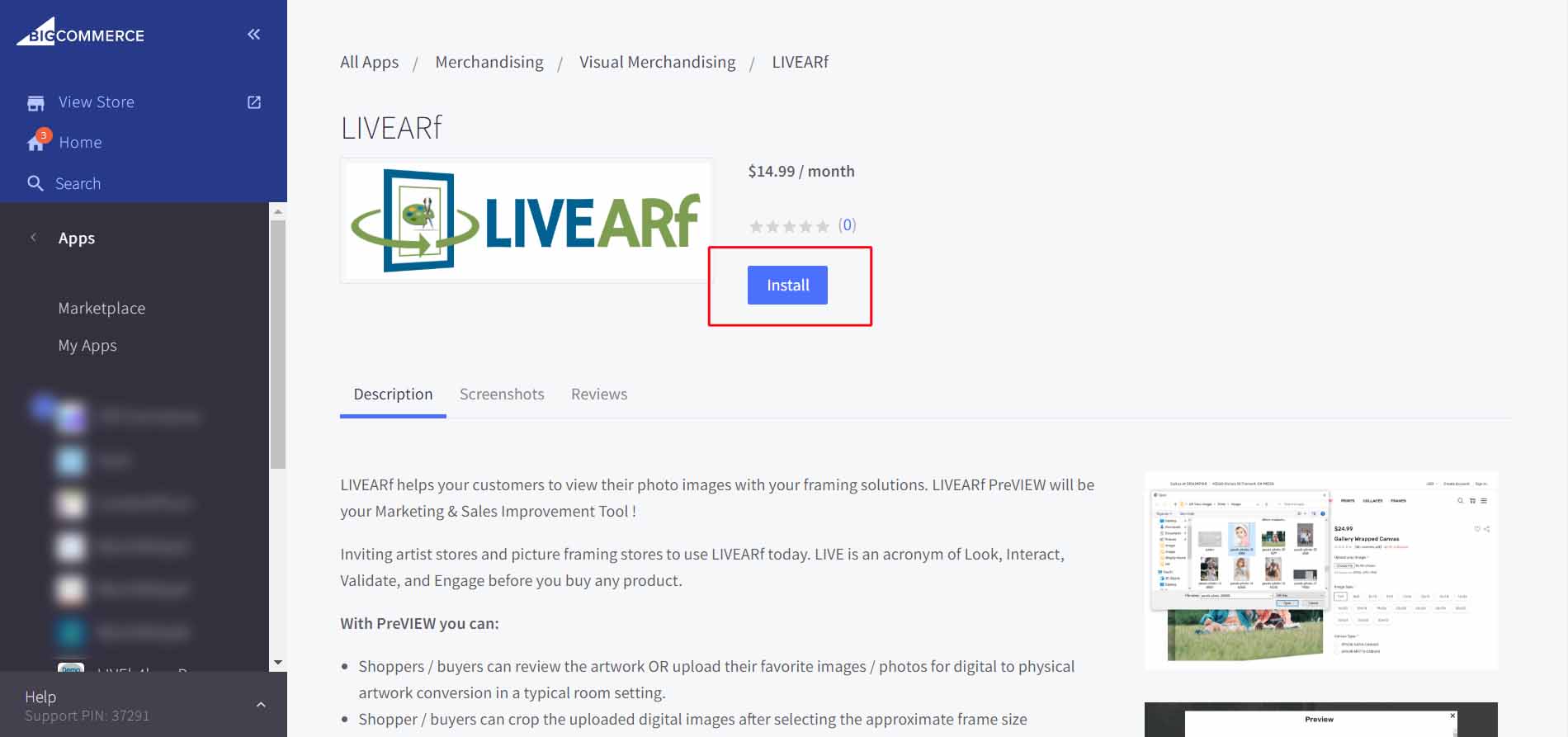 2. Click the confirmation button
3. Check the Store Name, Contact, Website, and Email then check the below three checkboxes after that click the create new account button.
4. Merchant Registered Successfully.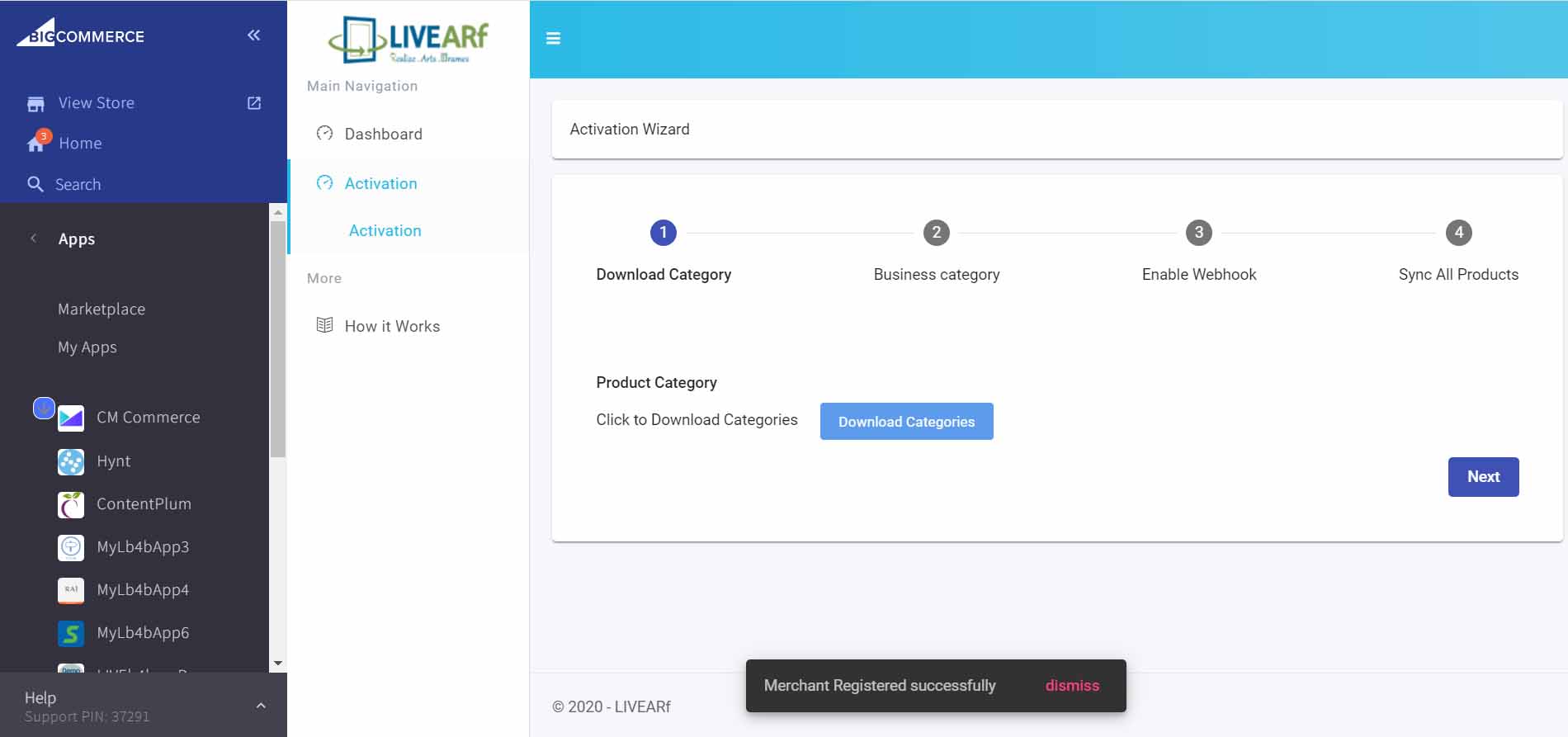 5. Click the Download category button, your category will download
6. Choose your Business Category
7. Click the Enable Webhook button.
8. Click the final step of Sync All Product
9. All steps are finished its redirects to the dashboard.
10. What will happen next:
A) We will download your theme file and make the required changes to enable web PreVIEW
B) Once the themes change ready, we will send you an email.
C) We will enable the Paypal invoicing every month.