Activate LIVEVUE in your Store
1. In LIVEVUE menu navigate to LIVEVUE Activation submenu, Click the Start Process button to create test categories with a few test frames.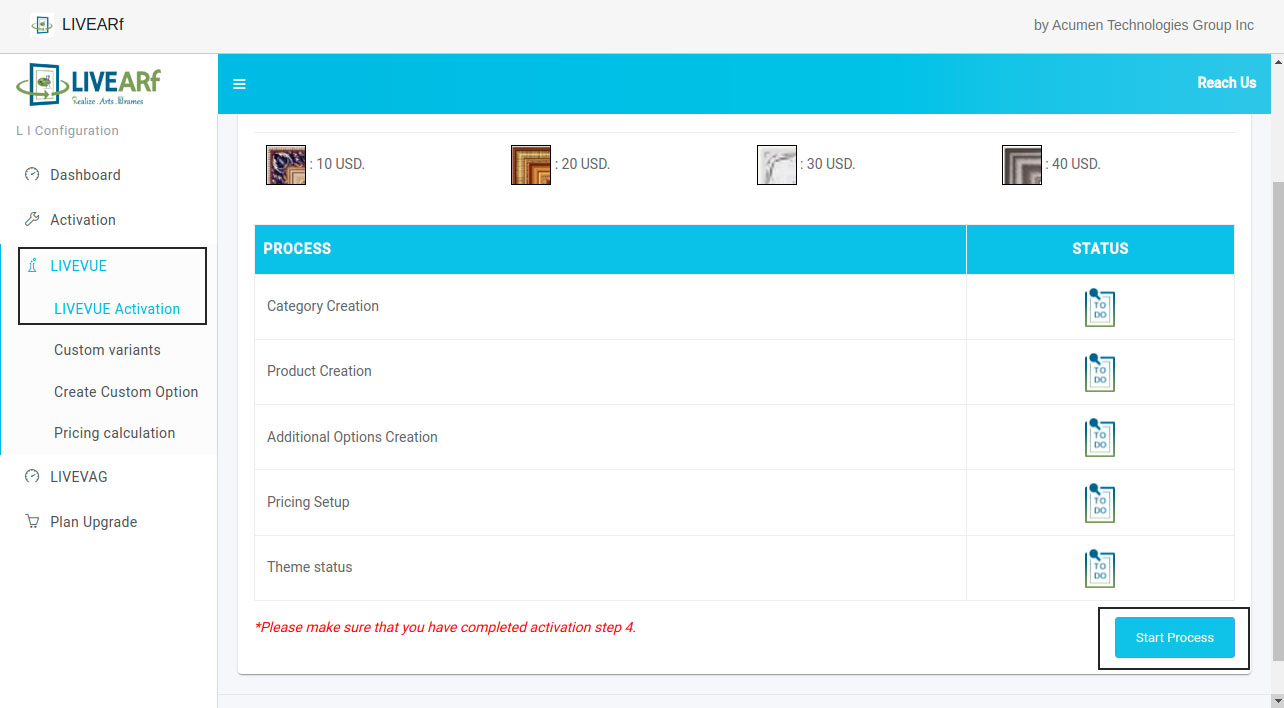 We will preconfigure our app with default settings with an option to make changes at any given point of time. Your website will have four basic frames with custom pricing.
SUPPORTED THEMES
Shopify:
Simple, Boundless, Venture, Debut, Supply, Narrative, Brooklyn, Minimal, Express
Bigcommerce:
Classic Next Light, Chiara
Other Themes
If your eCommerce platform theme is outside of these Themes, then also we can customize them quickly and deliver them to you.
After validation, you can apply the theme to your store.
Once you checked those pages you can make them visible to the public customers.
LIVEVUE Vs Comeptition
| LIVEVUE | OTHERS |
| --- | --- |
| Single Page Decision Solution | Workflow type multi-tab or multi-page solution |
| Natively Integrated | Separate standalone page.. |
| Unlimited Framing Options | Limited Framing Options |
| Single Frame image for all Sizes | Mulitple Frame images for Multiple Sizes |